Canadian Crude Oil Conference
Registration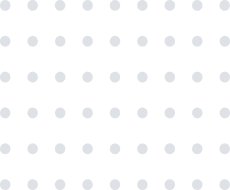 The 2023 Canadian Crude Oil Conference
Registration is by invitation only. If you would like to attend this conference and did not receive an email invitation, please contact registration@ccoconline.com.
Delegate registration for the Canadian Crude Oil Conference is CAD $1500.00 + GST. This fee includes access to scheduled breakfasts, luncheons, receptions and conference sessions.
Spousal registration fee for the Canadian Crude Oil Conference is CAD $500.00 + GST. This fee includes access to scheduled breakfasts, luncheons, receptions as well as a choice of a spa treatment or gourmet luncheon with wine-pairing

Due to the possibility of the conference being sold out, the committee may regretfully reject registrations from vendors. Additionally, it may be necessary to impose a maximum number of delegates from any one company.
There are no discounts and no partial attendance fee options.
PLEASE NOTE: Conference registration and payment does not include accommodations. Please use the link in your confirmation email to book your hotel room. Due to the limited number of rooms available, please make your reservation early.
If you have any questions, please call Alexia Parsons 403-766-6229
Cancellations and Refund Policies
There will be a $100.00 fee for any registration cancellations. Any cancellations received after August 11th, 2023 will be non-refundable.
Transfer of Registration Policy
If you are unable to attend and wish to transfer your registration, please submit a request to registration@ccoconline.com on or before September 1st, 2023, which will be subject to approval by the CCOC Committee. Upon approval, the CCOC Committee will provide email confirmation of such approved transfer within 48 hours. Please be advised if a transfer request is not approved, a refund will not be issued past August 11th, 2023 per the cancellation policy.
The Canadian Crude Oil Conference information/registration desk will open beginning NOON on September 20th in Heritage Hall and will continue to be available throughout the remainder of the conference.
Conference materials will be emailed out just prior to the conference. Name badges for all Delegates and Spouses must be displayed in all public spaces, including all meals, throughout the conference. We request that you return your name badge at the end of the conference.
Should you have any questions please email us at registration@ccoconline.com
We look forward to seeing you at the 2023 Canadian Crude Oil Conference in beautiful Lake Louise!
Registration is now closed.